Inventory Express carries one of the area's largest selection of oil and lubrication products and provides fast and friendly lubricant delivery throughout South Western Ontario. Their extensive inventory includes products from all the leading brands and suppliers and includes the high-quality filters and lubricants that customers trust from Baldwin Filters. Inventory Express is proud to be a leading supplier of Baldwin Filters to industrial business throughout Southwestern Ontario.
Baldwin Filters Filtration Products
For high-quality filters and filtration products, trust the extensive selection of products available from Baldwin Filters:
Lube Filters
Air Filters
Fuel Filters
Water Separators
Hydraulic Filters
Coolant Filters
Cabin Air Filters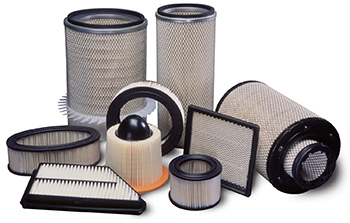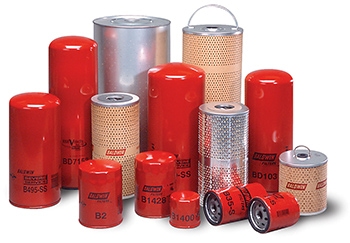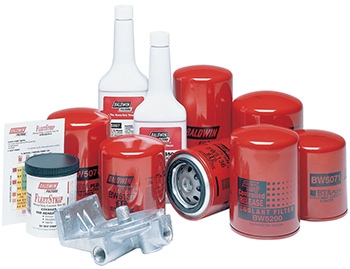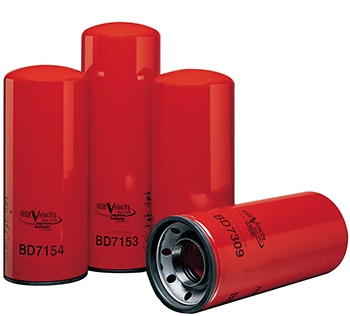 Trusted Lubrication and Filtration Products Since 1936
Baldwin Filters have a long-standing reputation for providing exceptional filtration products and created a cartridge lube filter in the mid-1930's – proceeding to production soon after. Since their humble beginning, Baldwin Filters has continued to grow – expanding their operations, their team as well as their product offerings over the years to accommodate the growing needs in the industry as well as their clients. Today, Baldwin Filters has established and successful distribution centres and manufacturing facilities around the world, including Mexico, Morocco, China, South Africa, The UK and North America.
Quality Is Baldwin Filters' Top Priority
As much as Baldwin Filters has grown over the years, their commitment to creating quality filters and filtration products has remained their top priority. Their team of engineering professionals is continuously looking for ways to improve their most popular products such as their air filters, lube filters, fuel filters, coolant and cabin air filters while using the latest technology available. Their Radial Seal air filters, self-venting drain valves, and controlled release coolant products are considered the top of the industry and exceed expectations. You can always count on Baldwin Filters to get the job done and ensure filtration needs are met.
Southwest Ontario's Leading Supplier of Baldwin Filters
As Southwestern, Ontario's leading Baldwin Filters dealer, we proudly provide Baldwin Filter's exceptional filtration products to businesses throughout Southwestern Ontario, including London, Windsor, Hamilton, St. Catherines and beyond. For more information about the selection of Baldwin Filters available at Inventory Express or oil and lubricant delivery services in your area, contact our friendly and reliable team today.