Oil and Lubricant Delivery Services to Owen Sound and Surrounding Areas
For fast and reliable oil and lubricant delivery services in and around Owen Sound, businesses trust the reliable and friendly team at Inventory Express. For over 25 years, Inventory Express has been supplying the area's businesses with the very best in bulk oils, and oil and lubrication products.
Inventory Express is proud to serve Owen Sound businesses, as well as businesses throughout Grey County, including:
Meaford
Wiarton
Thornbury
Southhampton
Durham
Port Elgin
Walkerton
Tiverton
Stayner
Hanover
Lubrication Needs for Every Industry and Sector
Owen Sound is comprised of a vast array of business types and industries. Manufacturing, transportation, trades, natural resources and construction and among the most prolific industries in the area. To serve these industries, Inventory Express proudly carries a wide range of industrial lubricants and bulk oils to serve the unique requirements and each business and industry. From niche products for specialized applications to industry-trusted brands and oils, Inventory Express delivers the lubrication products our customers need most.
This doesn't end at brands and products either. We at Inventory Express provide unique and customizable packaging options as well. From bulk quantities to bins, jugs, pails and canisters, our bulk oil options allow our customers to choose the very best quantity options to suit their individual needs.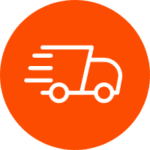 100% Free Delivery
At Inventory Express, we guarantee 100% free delivery to all our customers that meet the minimum requirement. We deliver throughout Southwestern Ontario, Midwestern Ontario, and Niagara.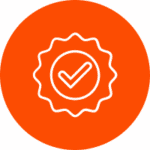 Quality Products
When you order oil and lubricants from Inventory Express, you can be assured that you're receiving quality products from industry-leading brands.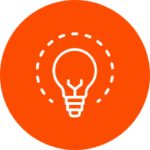 Knowledge and Expertise
Our representatives have decades of knowledge and expertise in the products we carry. We can help you find the right oil or lubricant you need.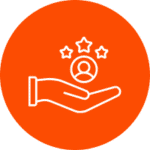 Proven Satisfaction
At Inventory Express, we're dedicated to providing solutions and great customer service. Our team is dedicated to making your purchase and delivery experience perfect, every time.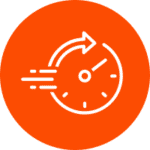 Fast Response
You can rely on Inventory Express to provide fast and friendly services. We will answer your calls efficiently and get your deliveries to your business as quickly as possible.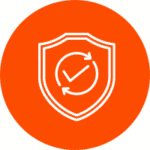 Reliable Partner
We understand that your business is important and relies on working efficiently, without delays. When you partner with Inventory Express, you can rest assured that your delivery is timely and reliable.
Reliable Oil and Industrial Lubricant Delivery for Owen Sound Businesses
For the very best in bulk oils and lubricants, trust the team of lubricant professionals at Inventory Express to not only help to choose the right products for the job but to deliver your lubricant products and accessories on time. For more information about industrial oil and lubricant delivery to your business in and around the region of Owen Sound, or to schedule your delivery, please get in touch with our team today at 1-866-988-5037.