Inventory Express is proud to be the leading distributor of heavy-duty industrial lubricants and oils for Ontario's businesses. We carry the region's largest selection of high-performance specialty lubricants designed uniquely to maintain the industrial machinery and equipment for industries such as:
Oil and gas refineries
Mining
Steel production and processing
Chemical processing and manufacturing
Original Equipment Manufacturing (OEM)
Heavy-Duty Lubricants for Industrial Businesses
Working conditions in heavy-duty industrial sectors can be tough on industrial machinery and equipment. Frequent maintenance and upkeep is essential to keep these industrial machines up and running to keep up with production demand.
At Inventory Express, we proudly stock and deliver high-quality heavy-duty lubricants that keep your machinery running smoothly – no matter the conditions. Our extensive heavy-duty industrial oil and lubrication product catalog includes:
Diesel engine oils
Chain oils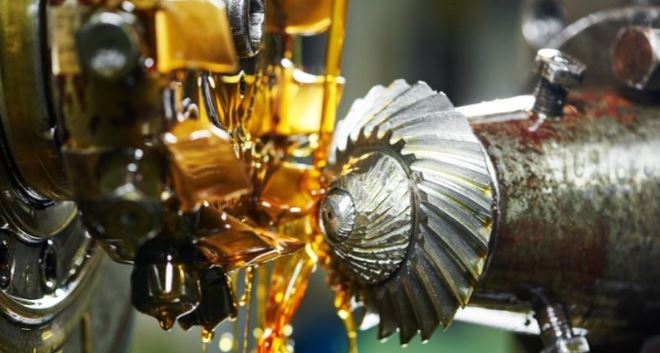 Commercial Lubricants & Fluids Delivery
Industrial businesses require prompt and reliable delivery of heavy-duty engine oils and lubricants to keep up with production needs. If a piece of machinery is left unserved and waiting for heavy-duty lubricants, it can cause delays in business production and a loss in profit.
Leading Industrial Heavy-Duty Diesel Engine Oil & Lubricants Suppliers
We understand that efficiency in OEM is crucial. This is why we work with top heavy-duty industrial fluid brands so you can be guaranteed a quality lubrication product. Choose from our selection of specialty lubricant suppliers to find a product that suits the needs of your business and machinery.
That's why Inventory Express proudly provides prompt and reliable delivery of bulk industrial oil and lubrication products to heavy-duty industrial sectors throughout Southwestern Ontario. We also offer a wide range of packaging and sizing options to suit the unique needs of our clients – from oil drums, canisters, jugs and more.
Superior Heavy-Duty Lubrication Products
We take great pride in delivering exceptional heavy-duty industrial lubricants and delivering superior customer service to our industrial clients throughout Southwestern Ontario, Midwestern Ontario and Niagara – including London, Windsor , Hamilton, Niagara, St. Catharines, Chatham and beyond. We are dedicated to delivering customer satisfaction for each of our valued clients and ensuring that they always have the necessary products on hand when needed.
For more information or to schedule your heavy-duty industrial lubricant and hydraulic oil delivery, get in touch with the team at Inventory Express today.