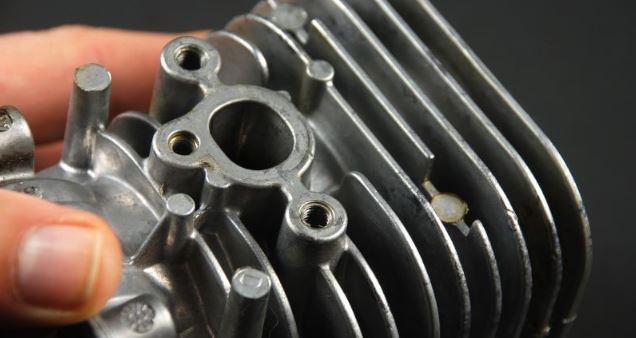 Newer vehicles often rely on modern fuel injection systems, but carburetors still play a vital role in the functioning of older cars and industrial equipment. When dirt and debris build up in the system, it impacts fuel efficiency and overall engine performance. Carburetor cleaners work to prevent this from happening. 
Inventory Express is a leading provider of carburetor cleaners and other quality oils and lubricants for industries in Southern Ontario. With over 25 years' experience, you can count on us for the best prices on the top brands. 
How Carburetor Cleaners Protect Your Engine
The carburetor sits on top of the engine and plays an important role in vehicle operations. It mixes air with fuel in just the right amounts to keep it running properly. During the intake process, the carburetor can get clogged with dust, dirt, debris, and other gunk. This inhibits the flow of both air and fuel, impacting efficiency, engine performance, and overall vehicle functioning.
As the name implies, carburetor cleaners help to eliminate accumulated buildup and help protect your engine. It is offered in spray form, allowing you to apply it directly without having to remove the carburetor from your vehicle. It is also available in dipping pans, requiring you to remove the carburetor, but enabling you the option to soak the carburetor for a more thorough cleaning.
The Benefits of Using Carburetor Cleaners
For over 25 years, Inventory Express has been providing carburetor cleaners to customers in the automotive, farming, industrial/heavy equipment, and manufacturing industries. By eliminating built-up dirt and debris, carburetor cleaners provide important benefits by:
Maximizing fuel efficiency
Improving acceleration
Providing an inexpensive way to troubleshoot problems
Protecting overall engine performance.
Carburetor cleaners are a relatively easy and inexpensive way to address several potentially nagging issues with your vehicle or industrial equipment, including difficulty starting, stalling, sputtering, and excessive exhaust.
Work with Top Quality Products
Inventory Express is your one-stop shop for industrial oils and lubricants. We offer competitive prices on carburetor cleaners from top brands, including:
AMSOIL
Cam2
Castrol
Kendall
Peak
Pennzoil
Petro Canada
Shell
Titan
Valvoline
WD-40
Get Fast, Free Delivery of Carburetor Cleaner
Serving businesses throughout Southwestern Ontario, our expert team at Inventory Express provides great prices, friendly service, and high quality oil and lubricant products to help maintain your equipment. Give us a call at 519-473-5037.
Featured Suppliers