What are Cutting Fluids?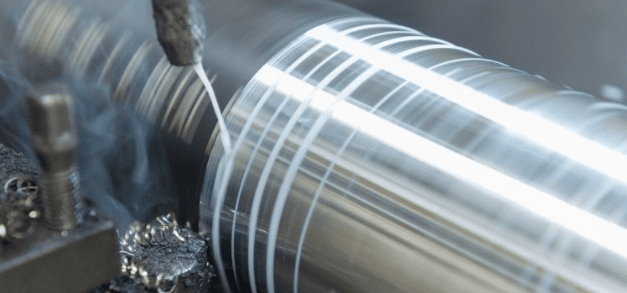 Cutting fluid, also known as coolant, is a lubricant or oil, used for increasing a tool's cutting condition and lifespan. It can be both gas and liquid. Those involved with metalworking can use a cutting fluid to cool the tool, decrease friction that may affect the tool's quality, and prevent the tool from overheating. Other uses include cleaning tools and creating a high-quality finish. It is critical that metal cutting lubricants are stable at high temperatures, have no smell, and are safe to touch. There are four common metal cutting lubricants, including;  
solid lubricants

 

synthetic coolants

cutting oil

 

soluble oil
Benefits of Using Cutting Fluids
There are significant benefits to using metalworking fluid, which substantially enhances machining or stamping. Some examples of what customers stand to gain from metalworking fluid include reducing power consumption to large industrial machines, boosting the surface finish on the workpiece, and protecting machine components from corrosion. The metalworking fluid will reduce damaging heat throughout the process, impacting both the tool and the final product.
What Industries Use Cutting Fluid?
A substantial selection of industries uses cutting fluids. From aerospace and automotive industries to coin minting and wire manufacturing, cutting fluids serve as a regularly used lubrication fluid for a number of tasks and jobs. Further examples of industries in need of cutting fluids include those manufacturing medical devices and anyone involved with petrochemicals. 
Inventory Express Offers the Best Metal Cutting Lubricant Brands
It is crucial to offer the best cutting fluid brand available, and Inventory Express delivers on that need. Castrol is an industry leader when it comes to cutting fluids; Castrol cutting fluids mean customers can ensure peak performance for all their cutting machines. Castrol cutting fluid will boost machine production, resulting in more productivity. 
Bulk Cutting Fluid for Business Delivery in Southwestern, Ontario
Businesses in Southwestern Ontario rely on the timely delivery and expertise from the team at Inventory Express. To book your bulk cutting fluid delivery, contact the professionals at Inventory Express today.
Featured Suppliers