AMSOIL Supplier and Delivery Service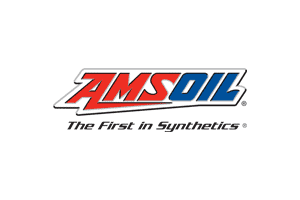 Inventory Express stocks a wide range of AMSOIL products for your needs. If your business requires AMSOIL motor oil, transmission fluid, fuel additives or other AMSOIL lubricants or products, Inventory Express will deliver them to your company in Southwestern Ontario, Midwestern Ontario and Niagara.
AMSOIL: The Synthetic Advantage
AMSOIL has a long history in the business and is known for its high-end, synthetic motor oils. AMSOIL's synthetic motor oil has been shown to provide 36% easier and faster cold weather vehicle starts and can keep hot running engines running 81% cleaner than conventional oils. The company's specialty for synthetic oils began in the '70s when it became the first business to develop a synthetic motor oil that passed American Petroleum Institute service requirements.
Today, the company manufactures and distributes a range of oils, filters, fuel additives greases, lubricants and garage accessories. Check out their full list of products below and place your order with Inventory Express today!
AMSOIL Products:
– Motor oils
– Transmission fluids
– Fuel additives
– Filters
– Gear lubricants
– Grease
– Hydraulic oil
– Compressor oil
– Garage accessories
– Brake fluid
– Power steering fluid
– Suspension fluid
– Antifreeze
Why Inventory Express?
Inventory Express' lubricant supply service will save your company money on a continual basis. Never worry about running out of automotive, industrial or machine lubricants again. Schedule regular shipments to automate the delivery process or order in bulk to save money on future delivery costs. Inventory Express makes managing your business' oil supply easy.
Check out all our top-quality suppliers to find the exact lubrication products your business needs.
Ready to place an order with us? Contact our team at: 519-473-5037.