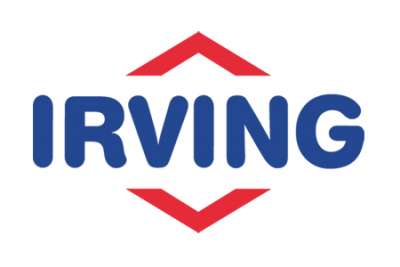 Irving Oil is a private, family-owned Canadian company producing and refining oil and lubricants for markets in Canada and the northeastern United States. Founded in 1924 by K.C. Irving, the family-owned company supplies lubricants and fuel for the motor industry and, as well as industrial facilities. 

Offering High Quality Car Engine Oils from Irving
Motor oils are essential to keep protect your vehicle from corrosion and to keep it running smoothly and Irving Oil has a complete line of motor oil products to maintain efficiency for: 
Passenger vehicles

 

Motorcycles

 

Racing engines

 
Heavy-Duty Diesel Engine Oil
Irving's heavy-duty diesel engine oils work with low ash formulations to keep engines clean and reduce damage. The Irving Motor engine oils we offer for delivery include: 
IDO Universal Monograde formulated from high viscosity stocks and detergents to reduce sticking

 

IDO Universal OW-30 and 5W-40 blended from synthetic bases and high viscosity components to reduce engine wear-and-tear

 
In addition, Irving has stayed at the forefront of new technology that meets and exceeds environmental regulations and fulfills engine requirements for diesel oils. This includes:
IDO Advantage FA-4

 

IDO Advantage FA-4 — Syn Blend

 

IDO Premium Plus + CK-4

 

IDO Premium Plus + Synthetic

 

IDO Premium Plus + Synthetic Blend CK-4

 
Irving Lubricant Products
Irving's extensive selection of oils and lubricants used in industrial equipment includes railroad and turbine oils, synthetic compressor oils, lubricants for gears, cylinders, marine engines, chains and saws, hydraulic fluids and more. 
As a top-tier supplier of Irving Motor Oil, you can rely on Inventory Express to provide bulk delivery of Irving products to your business. Located in London Ontario, we have a 25-year track record of serving customers across Southwestern and midwestern Ontario. To order and discuss delivery options, get in touch with our team of engine oil and lubrication experts.