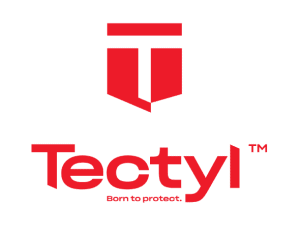 Inventory Express carries an extensive range of Tectyl oil and lubrication products tailored to meet your specific requirements. Whether your business demands effective rust or corrosion protection, Tectyl has you covered. Our delivery services are readily available for Tectyl products, serving businesses across Midwestern Ontario, Southwestern Ontario, and Niagara, ensuring your convenience and satisfaction.
Tectyl: For a full line of Corrosion Prevention Products
Since 1935, Tectyl has been a leading provider of rust-preventative coatings to customers around the globe. Renowned for their expertise in corrosion protection, Tectyl has consistently delivered high-quality solutions to various industries. With a rich history of innovation and a commitment to customer satisfaction, Tectyl continues to be at the forefront of the rust-preventative coating industry, safeguarding equipment, vehicles, and infrastructure against the destructive forces of rust and corrosion on a global scale.
Products from Tectyl:
Cavity Wax Amber
Multipurpose Amber
Multipurpose Water-based
Stone Chipping Black
Underbody Coating Bronze
Cavity Wax (in various formulations)
Multipurpose Transparent (and other formulations.)
Underbody Coating 190 Black
Underbody Coating Bodysafe
Conservating Engine Oil (in multiple blends)
Specialty Biocleaner
Tectyl products are offered in small amounts for small jobs. Or, you can buy Tectyl rust preventatives in bulk to service your entire fleet.
Common Application of Tectyl Products
Applying Tectyl products can help extend the service life of your company's metal equipment that needs protection from the elements, applications include:
Chassis and Underbody Protection
Cavity Wax
Engines
Multi-Purpose
Sound Dampening
And Other Specialty Applications
Choose Inventory Express as Your Tectyl Supplier
Tectyl products offer superior protection, ensuring equipment and assets remain resilient against rust and corrosion, even in the harshest conditions. For convenient delivery of automotive oils and lubricants, get in touch with the team at Inventory Express today.