Vibra-Tite Supplies and Distribution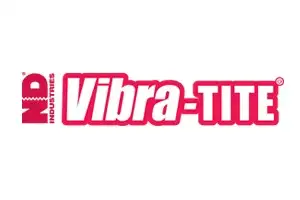 Inventory Express supplies and delivers the full range of Vibra-Tite adhesives, sealants, anaerobic bonding agents, and other specialty products to Southwestern Ontario, Midwestern Ontario and Niagara.
Vibra-Tite's Lineup of Products
Vibra-Tite is known for manufacturing many chemical products used in construction and industrial applications. Its thread lockers and thread sealants secure metal pipes and guard them against galling, loosening, rust-lock, and corrosion. The company's line of retaining compounds is designed to increase the sheer strength on non-threaded, cylindrical, metal assembly parts. Vibra-Tite also engineers a range of adhesive and bonding products in the form of cyanoacrylates, epoxies, hot melts, light cure adhesives and more.
Vibra-Tite creates high-quality products that can be purchased at a cost savings of up to 40% on the competition. The company's in-house team of scientists is constantly perfecting chemical compounds to bring their customers the best products on the market.
Choose Inventory Express for all your Vibra-Tite Product Delivery Needs
Inventory Express is a trusted distributor of Vibra-Tite products from our central warehouse in London, Ontario. Our service can save you money on all your Vibra-Tite delivery needs.
In addition to Vibra-Tite's adhesive and thread-protection products, we also stock a wide range of machine and vehicle lubricants, oils and accessories. Visit our supplier page to see the full list of companies whose products we supply.
When you are ready to place your order, contact us at: 519-473-5037.