Clear Plus Windshield Wiper Blades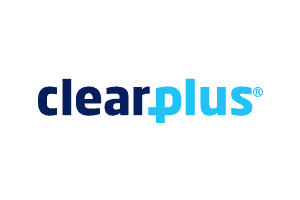 Inventory Express is more than just a motor oil and lubricant supplier; we also carry vehicle parts, like Clear Plus wiper blades. Available for delivery in Southwestern Ontario, Midwestern Ontario and Niagara, we have wiper blades for nearly every vehicle and price point.
Available Clear Plus windshield wiper blades include:
Winter Blades
Designed for severe weather performance, Clear Plus winter weather blades are made with a synthetic rubber boot encasing on the entire frame. This stops moisture, ice and snow from clogging the frame. The wiper is also larger than all season blades' allowing it to lift heavy snow.
Conventional Frame Blades
Conventional Frame Blades account for around 60% of all wiper blade sales. Clear Plus has a range of products in this segment to cover different budgets and quality levels.
Signature Series Blades
Clear Plus signature blades are good all-around blades that perform well in winter weather conditions. Accounting for roughly 30 percent of Clear Plus' sales, these blades are designed to greatly reduce ice buildup and snow clogging on frame hinges.
Rear Blades
Rear view visibility is critical to safely operating a vehicle. Unfortunately, many drivers ignore or forget to replace their rear window blades. Clear Plus has many rear blade product options for purchase.
Heavy Duty Vehicle Blades
Many vehicles, like heavy and medium duty commercial trucks, school and public transit buses and recreational vehicles, use specialty wiper blades. Luckily, Clear Plus has a range of heavy duty vehicle wiper blades with full trade support, including installation information.
Clear Plus is known and trusted as a high-quality windshield wiper blade manufacturer with strict quality assurance protocols and quality controls. Their vast product range covers around 98% of the vehicles in North America and the company provides handy installation videos to help you install your new products.
Check out our full range of products to find the exact motor oil, lubricants or vehicle part you need!