Motor Oil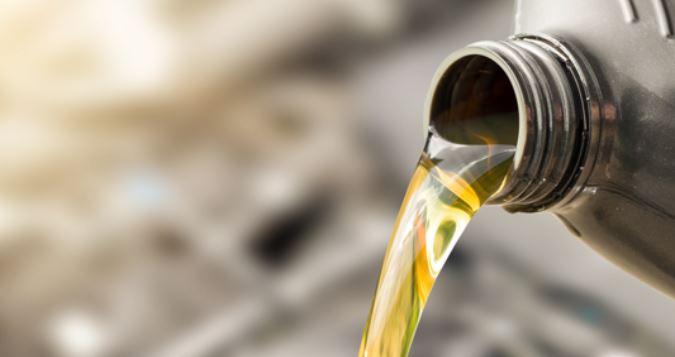 At Inventory Express, our business is to deliver the industrial motor oils and lubricants your business needs. Whether it be bulk quantities of automotive oils for industrial, agricultural or construction vehicles, we have an extensive selection of quality motor oils to the suit the needs of our customers.
One of our most popular products among our customers in Southwestern Ontario, Midwestern Ontario and Niagara is motor oil. Motor oil, automotive engine oil and engine lubricant all serve the purpose of lubricating the internal combustion engines in machines of all types and vehicles of all sorts. Whether it's a train, airplane, car, lawnmower, motorcycle or anything else with an engine, motor oil will protect it and lengthen its life. Since motor oil's purpose is to reduce wear on moving parts by stopping corrosion and rust, enhancing sealing and cooling the engine, it's extremely important to use a motor oil you can trust to get the job done right.
Motor oils are available in many different varieties, including ones that are petroleum-based and non-petroleum-synthesized chemical compounds. Depending on your needs, the motor oil you choose will vary. Our team can help make sure you choose the proper motor oil for the application that it is being used for.
Motor Oils Available in Bulk Quantities
At Inventory Express, we provide our clients with a large selection of automotive and industrial motor oil container options. Our oils are available in a wide range of bulk quantities such as bottles, jugs, pails, drums or in bulk containers.
Delivery of Bulk Motor Oils and Lubricants
Businesses such as automotive maintenance facilities, industries and manufacturing facilities, as well as construction and farming businesses require frequent maintenance to their equipment and vehicles. That's why Inventory Express is proud to provide fast and efficient delivery of bulk motor oils to businesses throughout Southwestern Ontario, Midwestern Ontario and Niagara – including London, St. Catharine's, Niagara, Hamilton, Windsor and beyond.
Motor Oil Brands
A handful of our most popular motor oil brands are as follows:
Industrial Motor Oil Delivery Throughout Southwestern Ontario, Midwestern Ontario and Niagara
We know that each company's motor oil requirements vary depending on the application it is being use for and the type of engine that it will be used with. We pride ourselves in having extensive knowledge of oils & lubricants and which products are best for which applications.
See why Inventory Express is the first choice when it comes to sourcing quality automotive and industrial motor oil in Southwestern Ontario, Midwestern Ontario and Niagara. Our product delivery is free 100% every time and our goal is to save your company money on a continual basis. We're always working to save you time and money, not to mention that our customer service is second to none.
Give us a call at 519-473-5037 to get in touch with one of our experts today and to schedule your oil delivery.
Featured Suppliers