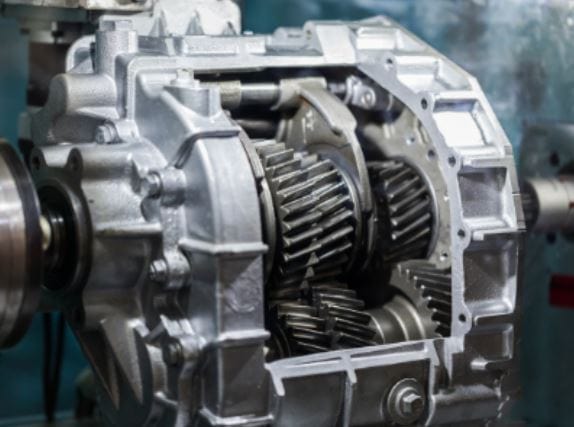 Gear Oil Supply and Delivery
Inventory Express specializes in supplying and delivering bulk gear oils to Ontario businesses. We carry a wide-range of different brands of gear oil at our central warehouse in London, ON and deliver throughout Southwestern Ontario, Midwestern Ontario and Niagara to service our clients' needs.
Whether you need a large or small shipment of gear oil, ordering from us saves you time and money.
Delivering Bulk Gear Oil to Businesses Across Ontario
At Inventory Express, we deliver to clients across Ontario, including:
and many others trust us with their oil and lubrication delivery needs.
Popular Gear Oil Brands We Supply
At Inventory Express, we make it easy to maintain your machines and vehicles, offering a variety of mineral & synthetic gear oil from most of the major manufacturers including:
Why Gear Oils are Essential for Your Industrial Machinery
The purpose of gear oil is to reduce the friction on moving parts. It is essential in the operation of cars, trucks and other machinery as without it, heat would build up due to the intense friction caused by grinding gears. However, gear oil is of higher viscosity than most oils to better protect the machinery and often emits a strong sulfur smell.
Selecting the Right Gear Oil for Your Gearbox
Gear oils are classified by the American Petroleum Institute using industry ratings. Many automotive gearboxes require a GL-5 oil. Contact us to speak with a service specialist for information about our gear oil selection.
Trusted Service from Inventory Express
At Inventory Express, we provide prompt, dependable deliveries of industrial gear oils directly to your business. Check out our full range of Oils & Lubricants to find the exact motor oil, lubricant or vehicle part you need! Call us at 519-473-5037 to ask about our full collection and to place your order!
Featured Suppliers