Bulk Hydraulic Fluid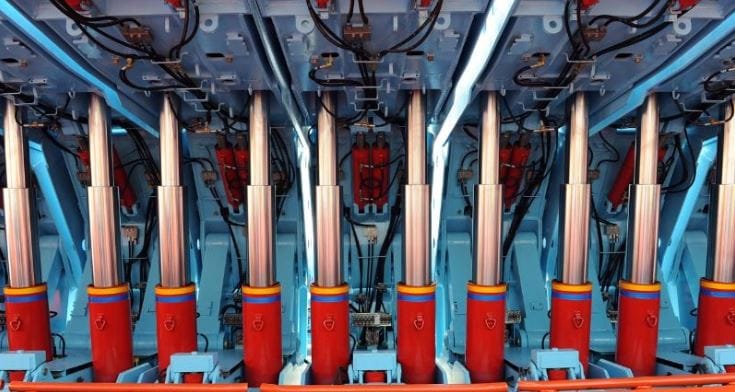 Inventory Express specializes in providing our diverse clientele from all types of industries across Ontario with the bulk hydraulics fluids, industrial oils, and lubricants that they need to keep their equipment and machinery running at their best. One of the most in-demand of all of our products is, of course, hydraulic fluid, one of the most basic requirements for the operation of heavy equipment and other types of machinery.
With over 20 years of experience in oils & lubricants, we understand that different types of machinery require different types of hydraulic fluid to function optimally and with a minimum of downtime due to repair and maintenance, especially if they're operating in harsh environments, such as outdoors in Ontario in the winter. That's why we stock a variety of hydraulic fluid brands, including the most popular, of varying viscosity. No matter what your requirements, we'll have the type of hydraulic fluid you need, in stock and readily available.
If you're unsure what type of fluid would work best in your particular situation, just consult with one of our professional staff. With many years of expertise in the field, they'll be able to work closely with you to help you choose the right hydraulic fluid prodcut for all of your applications.
Inventory Express has been providing our customers with superior quality hydraulics, industrial oils and lubricants for over two decades. We're one of the industry leaders in Ontario. We carry a huge selection of name brand products, as well as our own Premium House brand products, created especially for Inventory Express by well-known industrial fluid manufacturers.
Bulk Hydraulic Fluid Delivery
• Premium House Hydraulic Fluids
• Mobil
• Shell
Bulk Hydraulic Fluid Delivery
Order the hydraulic products you need in a variety of packaging and sizes, in bulk or by bottles, pails, or drums. We offer free bulk hydraulic fluid delivery to Southwestern Ontario, Midwestern Ontario and Niagara, and since we always have inventory in stock in our huge warehouse, you know you'll always have what you need, when you need it, and at the lowest possible prices.
To learn more about Inventory Express and how we can meet your hydraulic fluid needs, and save your business money too, just give us a call at 519-473-5037 or visit our contact page today for more information.
Featured Suppliers