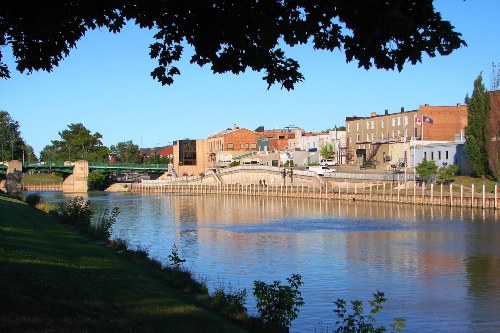 We at Inventory Express, are proud to provide customers with exceptional oil and lubrication products from industry-leading suppliers and above-average customer service. We offer professional and reliable oil and lubricant delivery services to Chatham-Kent businesses throughout the region, including:
Chatham
Wallaceburg
Blenheim
Erieau
Wheatley
Bothwell
Quality Lubrication Products in and Around Chatham-Kent
For over 25 years, we at Inventory Express have been providing Chatham-Kent businesses with the area's largest selection of lubrication products, with a selection that suits a wide range of local industries. We carry an extensive selection of lubrication products designed for Chatham's many local industries, including agricultural equipment, line automation, automotive, oil and gas and heavy industry. We also cater the quantity and packaging needs of our clients, offering extensive packaging options for industrial lubrication products including drums, jugs, bottles and bulk quantities – offering your business better value for the lubricants you use most often.
Large Selection of Industrial Oil & Lubricants
Whatever your lubrication needs may be, we carry the area's largest selection to help you get the job done. From bulk oils, fuel stabilizers, gear oils, industrial greases, motor oils and more, you can rely on Inventory Express to deliver the very best in lubrication products anywhere in and around Chatham-Kent.
Delivering Quality Lubricants to Chatham-Kent Businesses
To learn more about our bulk oil and lubrication delivery services to Chatham-Kent and surrounding areas, or receive information about our range of products, call us today at 1-866-988-5037.