Industrial Greases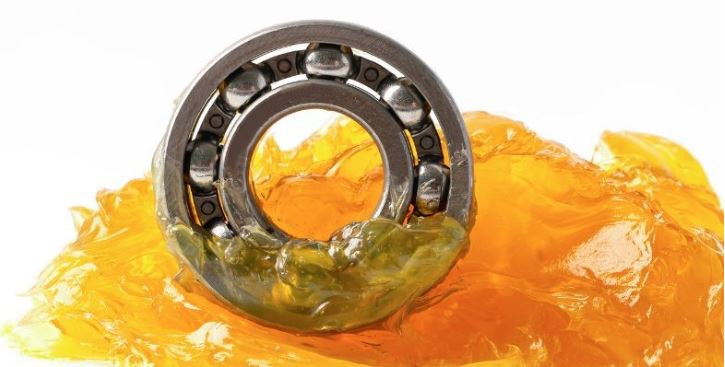 If you're looking for a reliable supplier of industrial greases and lubricants, look no further. At Inventory Express, we sell the industry's top-rated and best performing automotive oils and industrial lubricant suppliers from the best brands. We serve industrial and business customers in Southwestern Ontario, Midwestern Ontario and Niagara, all from our headquarters in London, Ontario.
What Is Industrial Grease?
An industrial grease or lubricant is an oil or other fluid lubricant that is mixed with a thickener, often a soap, to form a solid or semi-solid substance. Industrial greases possess a high viscosity and serve to lubricate different components in a vehicle or piece of equipment. These are typically components that are lubricated infrequently and that need to be protected and sealed.
Types of Industrial Greases Available
At Inventory Express, we carry an extensive selection of industrial greases to suit the unique needs of your business, including:
Wheel bearing grease
Silicone-based greases
Fluoroether-based grease
Lithium-based greases
Food-grade greases
Water-soluble greases
Bentonite clay greases
Polyurea greases
Bearing greases
Anti-seize greases
A Selection of Industrial Greases for Any Application
Every brand of industrial grease and motor oil that we sell has been hand-selected to provide all-around top performance in the most extreme conditions. Whether the grease you choose is a conventional grease or a synthetic grease, we promise it will extend the life of your equipment, offer exceptional protection and give you long re-greasing intervals.
Ensuring you have chosen the proper grease is of the utmost importance. The right grease can help improve the reliability and performance of your vehicle or piece of equipment; reduce maintenance costs; and even improve productivity because the equipment will be operating at its very best.
Industrial Grease Brands and Suppliers from Inventory Express
We Stock Top Brands of Industrial Greases:
Delivery of Bulk Industrial Greases
The experts at Inventory Express can help you choose the automotive and industrial greases you need, whether conventional or synthetic. If you're unsure of which brand or specific type of grease is right for your business or your customers' needs, just let us know and we'd be happy to run through your options with you.
We pride ourselves on saving our customers money and this is why we have become a popular supplier of industrial oils and lubricants. We deliver our industrial lubrication products to small, medium and large businesses across Southwestern Ontario, Midwestern Ontario and Niagara and shipping is free – always.
Please contact us today for more information about industrial greases!
Featured Suppliers