Inventory Express – Purolator products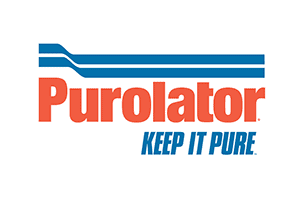 At Inventory Express, we are proud to be one of the leading oils & lubricants suppliers in Southwestern Ontario, Midwestern Ontario and Niagara. We are committed to serving our customers with nothing but the best quality products and service. This is the reason we carry only the best brands like Purolator filtration products.
The Purolator brand, a subsidiary of the Mann+Hummel Filtration Company, has the distinction of being the first oil filter ever produced. Since their birth in 1923, Purolator has been innovating tirelessly to create the best oil, fuel, and air filters in the automotive and industrial world. Their countless patents and industry firsts have solidified their reputation as a name professionals and do-it-yourself technicians can trust.
Regardless how you use your vehicle, you can count on Purolator products to perform. In the toughest weather extremes and in the most hostile environments, Purolator products have been proven to win the day, providing continued high-level performance. Purolator also offers tools and resources geared toward both professionals and DIYers to make the selection and installation of Purolator products as easy and simple as possible. At Purolator, they are committed to the protection of your engine, fuel system, and health.
When the job calls for ultimate protection and filtration performance, Purolator is a name you can count on. Inventory Express stocks a full line of Purolator products. Our experts are ready to assist you for a one-time specialty project or an on-going service program for which you need a continued seamless supply. Inventory Express can handle whatever your needs demand and we do it with low prices and top notch customer service.
To find the Purolator product you need, check out our full list of products or contact us at 519 473 5037 to schedule a delivery.