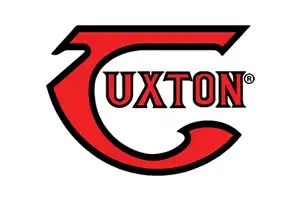 At Inventory Express, we're proud to be Southwestern Ontario, Midwestern Ontario and Niagara's destination for industrial oils and lubricants. We carry a wide range of oil and lubrication products from the leading brands, such as Tuxton Oils and Lubricants. They are one of the leading manufacturers of lubrication products in the industry and continue to develop products geared towards the unique requirements of each industry.
Over 100 Years of Quality Lubrication Products
Tuxton Oils and Lubricants has been around for over 100 years and has maintained a reputation for quality and integrity. Tuxton high-performance oils and lubrication products have stood the test of time and have become the industries' most trusted brand, known for their exceptional quality and high-performing products.
Quality Oils and Lubricants for All Industries
Tuxton has been creating quality oil and lubrication products since 1914; creating unique formulas for a variety of industries and their vehicle requirements. Whether it be the automotive, construction, agricultural, industrial and trucking industries – Tuxton has a selection of products specially designed with these industries and vehicles in mind. They continue to build on their outstanding product offering by developing new and improved formulas and solutions to almost every lubrication need.
Tuxton Lubrication Products
Tuxton offers a wide range of oil and lubrication products including:
Diesel exhaust fluid
Engine oil
Metal working
Specialty oils
For more information about Tuxton Oil and Lubrication products, contact the professionals at Inventory Express, we can help choose the right product to get the job done. We also offer oil and lubrication delivery services throughout Southwestern Ontario, Midwestern Ontario and Niagara and deliver a wide range of packaging options to suit the needs of your business. When you need oil and lubrication products with proven, superior quality – count on Inventory Express to deliver.