Valvoline
Using the right lubricant is important for the longevity and functionality of your vehicles and equipment. That is why Inventory Express offers only top-of-the-line brands and products. As a leading supplier of premium oils & lubricants in Southwestern Ontario, Midwestern Ontario and Niagara, we are proud to be the leading local supplier of Valvoline brand products. Known for their high-quality and engineered automotive oils, the lubrication products from Valvoline are trusted by industrial professionals.
A History of Leading Lubrication Products
Valvoline was founded in 1886 by Dr John Ellis. He developed a petroleum-based lubricant for steam engines that could withstand elevated temperatures without getting gummy or corroding. From there, Valvoline led the motor oil industry in innovation, starting with their ground-breaking motor X-18 oil in 1939, so named because it eliminated the need for 18 other lubricants. It became one of the first all-purpose lubricants ever created.
Valvoline has one of the most advanced engine lab facilities, allowing them opportunities to innovate in ways that other companies cannot. They market, produce and distribute lubricants and oils for a global market, providing services to manufacturers, dealers and retailers. They operate and own a chain of quick-lube service stations, ranking second by number of stores. They are also the third largest motor oil brand for passenger cars in the United States.
Valvoline strives to reduce costs and improve performance for vehicles and machinery in industrial and private applications. They were one of the first name brands in the lubricant industry and have continued to offer high-quality, premium oils and lubricants for over 140 years. They continually improve their formulas to work better and longer under tougher conditions.
Valvoline Oils & Lubricants
Inventory Express is proud to provide the very best selection of Valvoline Oils and lubricants to industrial businesses throughout Southwestern Ontario, including popular Valvoline products such as:
Valvoline Conventional Motor Oils
Valvoline High-Mileage Maxlife Motor Oils
Valvoline SynPower
Valvoline Synthetic Blend Oils
Valvoline Automotive Oils for Heavy-Duty Diesel Pick Up Trucks
Valvoline Oils for ARV's, Motorcycles and Racing Vehicles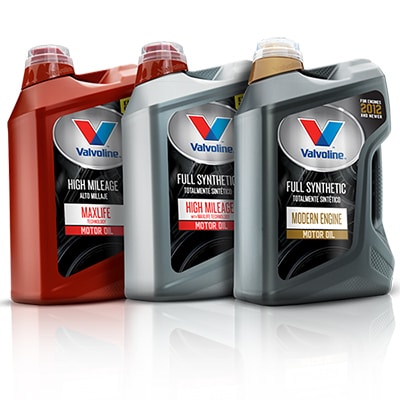 Trusted Valvoline Oil Supplier in Southwestern Ontario, Midwestern Ontario and Niagara
Inventory Express is proud to provide businesses throughout Southwestern Ontario, Midwestern Ontario and Niagara, with fast, friendly and reliable delivery of bulk lubricants from Valvoline. We proudly provide bulk packaging options, so you can get Valvoline oils delivered in the packaging option that works best for your business application. For questions about Valvoline products or to schedule your oil delivery, get in touch with the team of Valvoline oil distributors at Inventory Express today.