Peak Oil Brand Distributor
At Inventory Express, we serve Southwestern Ontario's oil and lubricant needs. By providing, Peak Motor Oil products, a brand our customers can rely on.
A History of Trusted Engine Oils
Peak's parent company, Old World Industries, is a family owned and run business that has become an independent leader in the development and distribution of top quality oils and lubricants for the automotive industry for over forty years. The team behind the Peak brand are experts in the development of products for extreme climates and tough working conditions. Peak Motor Oils continue to stand behind their products, offering the highest quality at fair prices.
Peak Motor Oil Products Supplied by Inventory Express
If you're looking for a top-quality oil and lubricant that really delivers, Peak Motor Oil is a great brand to consider. They sell a wide range of trusted products that our customers can count on such as:
Peak Antifreeze and Peak Coolants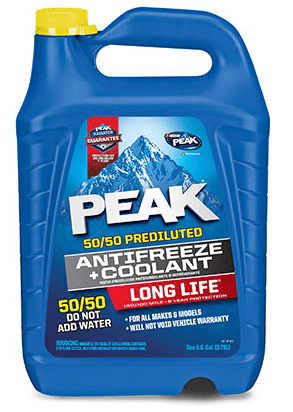 Quality antifreeze and coolants to maintain your engine in cold and high temperatures. Everything from automotive antifreeze, flush and fill accessories and specialized RV antifreeze.
Peak Motor Oil is best known for making some of the most technologically advanced antifreeze and coolants available today. The Peak Global Lifetime and Long Life + Coolant each come with a guarantee that is valid once you perform the initial Flush and Fill on your vehicle. 
Peak Motor Oils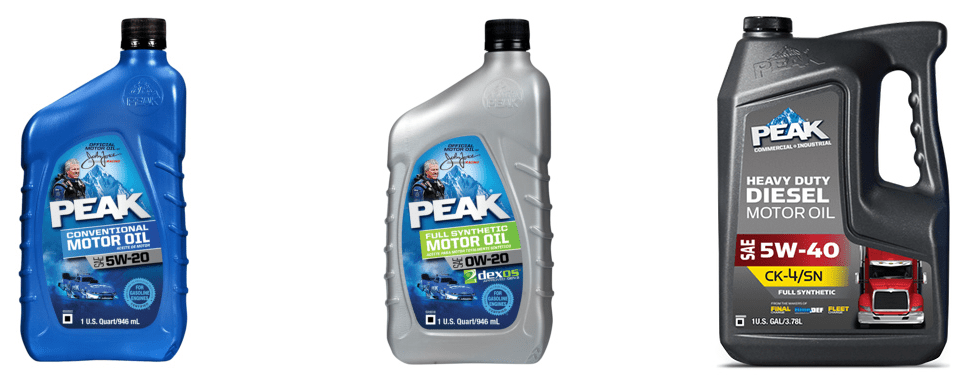 The Peak oil brand provides high-quality and industry-leading motor oils and engine lubricants, including:
Peak conventional motor oil
Peak full synthetic oil
Peak high-mileage oil
Peak synthetic blend Motor Oil
Peak 2-cycle engine oil
Peak diesel engine oil
Functional Fluids
Specialized lubrication products to keep your car running smoothly, such as transmission fluids, gear oils, greases, hydraulic & tractor fluids, brake fluids and power steering fluids.
Blue Diesel Products
Peak's own series of high-performance products designed to maintain your diesel-powered vehicles. From exhaust fluid, wiper blades, diesel engine boost, thawing solutions and more.
Peak Accessories
In addition to their quality, engineered lubrication products, Peak manufactures a number of quality vehicle accessories and maintenance products such as wiper blades, vehicle lighting, cleaning products, accessories and more.
Bulk Delivery of Peak Motor Oil Products
Inventory Express offers bulk delivery of Peak Motor Oil products to meet your business's needs. For more information about our selection of Peak oil brand products, give us a call at 519-437-5037, and our knowledgeable staff will be happy to assist you.